Natick Movers
Make Moving Chill
Reliable and professional Natick Movers.
Phoenix Moving is a premier moving company that provides high-quality service to customers in Natick, MA and entire state of Massachusetts.
Phoneix Moving Natick is one of the best moving company in Natick, Massachusetts. We have been providing quality moving services for many years and have built up a great reputation in the area. We offer a variety of services including residential and commercial moves, packing and unpacking, storage and much more. Our team of experienced movers will make sure that your move is stress-free and your belongings are safe and secure. We will provide you with a quote before the move and will work with you to make sure your move goes as smoothly as possible. Phoneix Moving Natick is the perfect choice for anyone looking for reliable and affordable house movers near Natick, Massachusetts.
With our competitive rates and flexible payment options, you can rest assured that when moving to/from Natick MA, you're getting the best value for your money. Contact us today to learn more about our services and to get a free quote.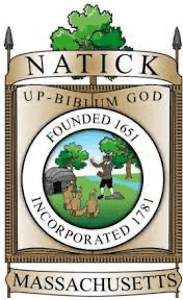 Why book with Phoenix Moving Natick.
At Phoenix Moving Company in Natick, we pride ourselves on our commitment to excellence. We are fully licensed and insured, and we go above and beyond to ensure that your belongings are safe and secure throughout the entire moving process. Our team of movers is highly trained and experienced, and we use the latest equipment and techniques to ensure a smooth and efficient move. We also offer competitive pricing and exceptional customer service, so you can rest assured that you are getting the best value for your money.
Efficient and Proficient
Your local Boston Movers are polite, fast and of course caring with your belongings.
100% On-Time Guarantee
We guarantee that we will be at the needed place on time, as specified in our agreement. Be sure that we got you covered.
Licensed, Bonded and Insured
Phoenix Moving is Fully Licensed and Insured with the Massachusetts Department of Public Utilities.
Trusted by thousands of people.
The most Trusted and Reliable Moving Company in Boston.
Reliable

100%

Satisfaction

24/7

Guaranteed Price

100%
Advantages of living in Natick MA.
Natick Massachusetts is a great place to live for many reasons. It is located in Middlesex County, just a short drive from Boston, so you can enjoy the convenience of city life while still living in a quiet suburban setting. The town has top-rated public schools, a vibrant downtown area, and plenty of outdoor recreation opportunities. The town is also home to a variety of cultural and entertainment venues, such as the Charles River Museum of Industry and Innovation, The Natick Mall, and the Natick Historical Society. There is something for everyone in Natick, from outdoor activities like biking and hiking, to shopping and dining options, to cultural and educational events. With its excellent quality of life, Natick Massachusetts is an ideal place to move and call home.
Everything you need
Moving services.
Among all of Natick, MA moving companies there is good reputable movers and shall we say. Phoenix Moving is fully Licensed and Insured moving company with great reputation and affordable rates. So if you are planning to move in Natick you can consider Phoenix Moving as your Natick Movers.
Online and On-Site Free Estimate
Fully Licensed and Insured
Floors Padding and Wrapping of Furniture
Protection of your Home from Damage
Disassembling/Assembling Furniture
Questions? Answers.
If you have anything else you want to ask, reach out to us.
Are you licensed and insured?

Yes, we are fully licensed with the Massachusetts Department of Public Utilities and we carry Cargo, Motor Vehicle, and General Liability Insurance.

Is the price base on the hours?

That is correct. If you're having a local move with us, your final price is based on the actual labor time + travel time to your origin and back from your destination. labor and travel time are being prorated based on 15 minute increments.

Do I have to pay for the travel time?

You will be billed for the travel time from our warehouse to your origin, and for the travel time from the destination back to our parking. Those charges are prorated based on 15 minute increments and are calculated by the reading of Google Maps. In case if our truck is being delayed by traffic, the additional time incurred will not be added to the bill. Any travel time between the origin and the destination is considered to be part of the "labor time".

What forms of payment do you accept?

Payments for local services can be made in form of cash, credit card or a certified bankers check. Payments for long distance services can be made in form of cash, certified bankers check or debit/credit cards. Any payments with a personal check have to be granted by your moving coordinator.

When should I pay for the move?

There is a deposit of $100.00 required on all local moves and a 10% deposit from final price on any long distance move. All service charges on a local move can be paid upon the completion of the job. Payments for long distance move has to be performed prior to the actual unload of your shipment at your destination.

Can I leave stuff inside the dresser?

The answer to this question is yes and no. You can definitely leave your light linens inside the drawers, but please make sure to take out any heavier items (i.e. jeans, files, books). Please keep in mind that our movers might be changing the position of the dresser by standing it up vertically, therefore any small articles left inside might fall behind the drawers and get lost. Bottom line is, empty dresser is easier to be carried takes less time to be wrapped and the chances of something being lost or damaged are minimal.

Will you provide with moving pads for the furniture? Are those free of charge?

We provide free moving blankets for all moving jobs. However, we do not provide free packing tape to secure our pads around the furniture. It is up to you to decide if you want to use our tape or to purchase your own.

Am I able to change my move date and/or time?

If you need to change your move, date and/or time, log in to your profile to request a date and/or time change. If you can't log in, email info@gophoenixmoving.com or give us a call at (508)315-9458 and we will assist you with the change. Keep in mind that price may change when rescheduling online.
Get the help you need.
Moving can be a challenging and stressful experience, but if you hire the right movers near Natick, it doesn't have to be. We provide top-quality moving services to ensure a smooth and stress-free transition to your new home or office. Our team of experts is here to help you every step of the way, from planning and packing to loading, unloading, and storage. Contact us today to learn more about our services and to request a quote for your upcoming move.
Get in touch.
Address
18 Lakeview Gardens
Natick
,
MA
01760
Follow us on Social Media